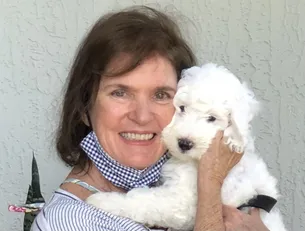 Ms. Hill is a relationship therapist. She believes positive relationships are the foundation of a quality life. As the seasons of life unfold, they offer different challenges and opportunities for growth and significance. But the path is not always easy. Trauma, such as life threatening events (accidents and illness), abuse of any nature, and loss can create a rocky road. These experiences invite depression, anxiety and stress which will interfere with the positive connections one seeks.
Ms. Hill takes a holistic approach to treatment: insight, mindfulness, nutrition, exercise and emotional intelligence. She is an active therapist who engages in a partnership with her client to achieve the change they seek. Practical, challenging, uplifting, life-affirming, and above all encouragement to expand your thinking.
Jane Young Hill is a licensed clinical social worker. She received a B.A. from Drew University and MSW from Temple University. With over thirty years experience , she trained for five years in post-graduate studies at The Family Therapy Institute of Philadelphia. Prior to coming to Florida, she maintained a practice in New Jersey. Ms. Hill spends her free time enjoying her large family, the beach and her Australian Labradoodle, Linus.
Please take advantage of the Client Portal to make a first appointment or contact me through email.